And the second nominee…"The King's Peach Cake"!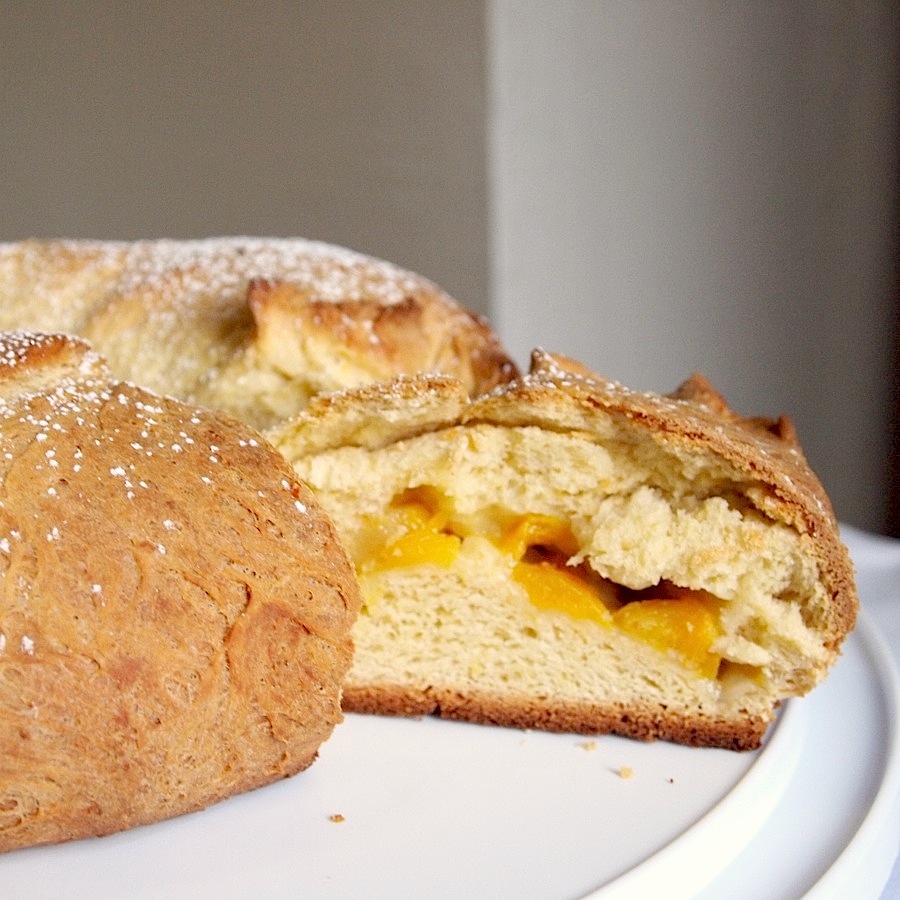 Some people go thematic when they do Oscar parties; I go puntastic. Sometimes I also try to be randomly seasonal – as with this variation on the classic King Cake made for Madri Gras (coming up on March 8th). I used this recipe from Emeril; instead of mixing citron into the dough, I rolled it around a filling made from: 1 15-oz. can of peaches (drained of syrup), 1/4 cup diced candied ginger, and 2 tablespoons of flour to soak up excess liquid.
The cake is more bread-like than I expected, but it looks really tasty and I'm excited to try it tomorrow. And now on to the next nominee mini-post…
This work, unless otherwise expressly stated, is licensed under a Creative Commons Attribution-NonCommercial-ShareAlike 3.0 United States License.
Tags: Bread, Oscars 2011