We all know the Achilles heel in my blog concept by now: cookbooks from Baked in Red Hook (Baked Explorations and Baked: New Frontiers in Baking).  So, without further ado, Root Beer Cupcakes, adapted from the Baked recipe for Root Beer Bundt Cake.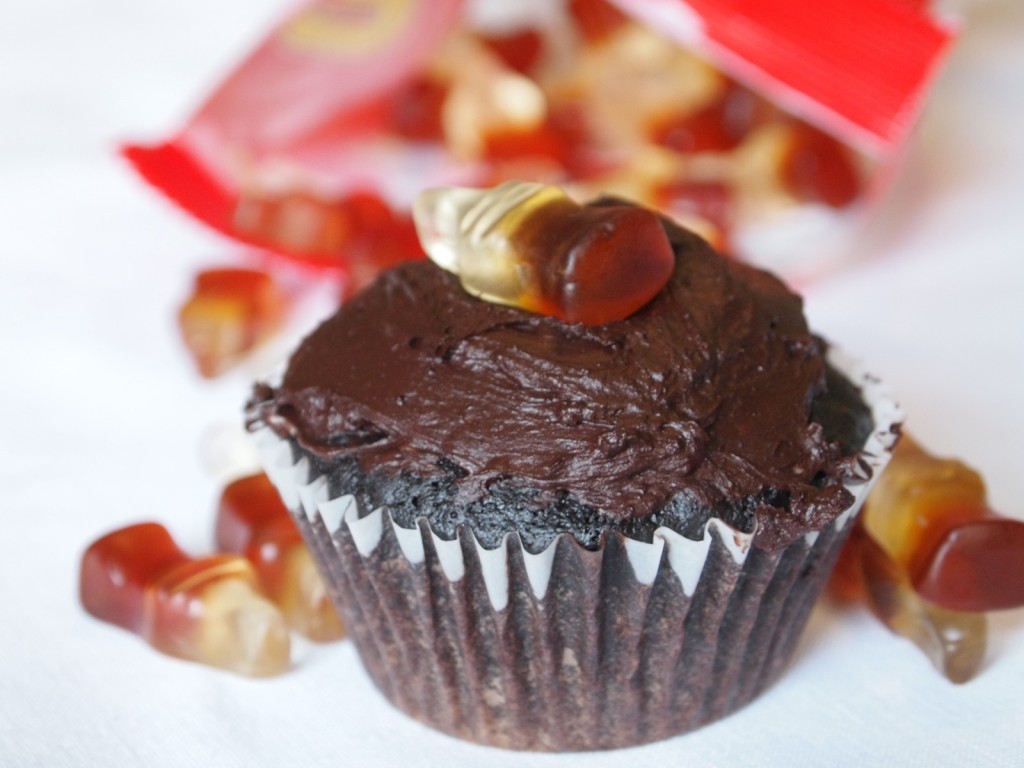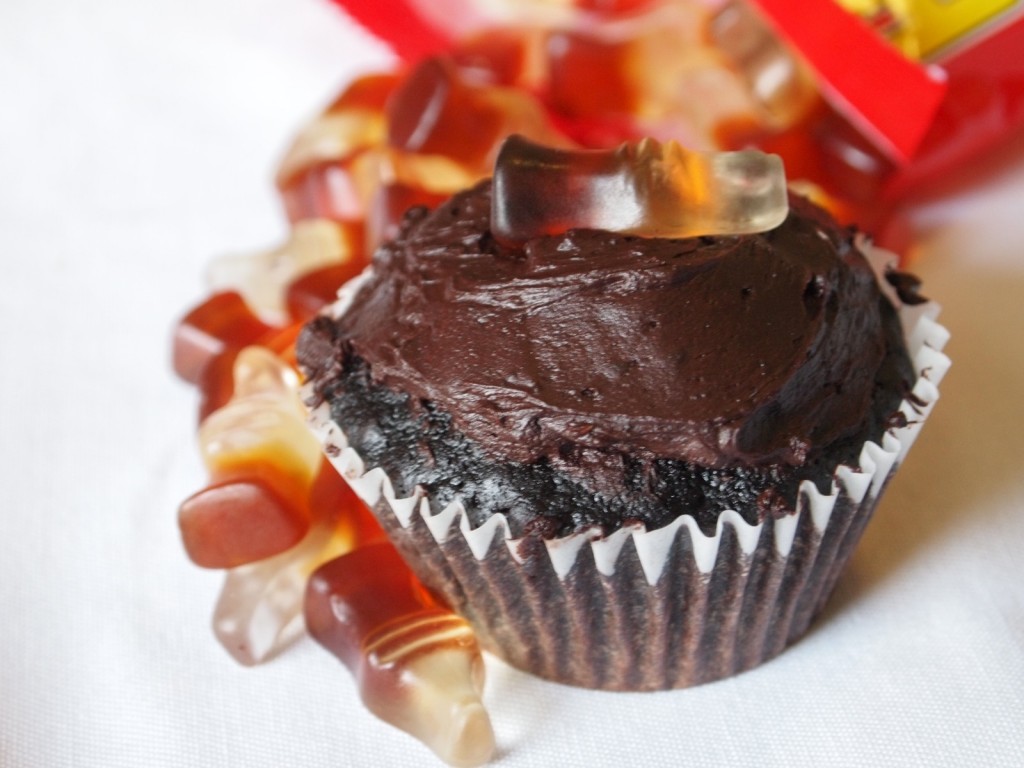 PS – More food porn to come soon from my travels in LA this weekend!
PPS – The candies are Haribo Cola Bottles.  I <3 gummies: Haribo Peaches were largely responsible for my middle school chubby days…
This work, unless otherwise expressly stated, is licensed under a Creative Commons Attribution-NonCommercial-ShareAlike 3.0 United States License.