Monday, April 15th, 2013
Breaking news! A month later, and my coppa is done! And it is delicious! A little heavy on the cloves, but deeply flavorful, gorgeously marbled, and perfectly textured. Now how to get rid of a whole stick of meat?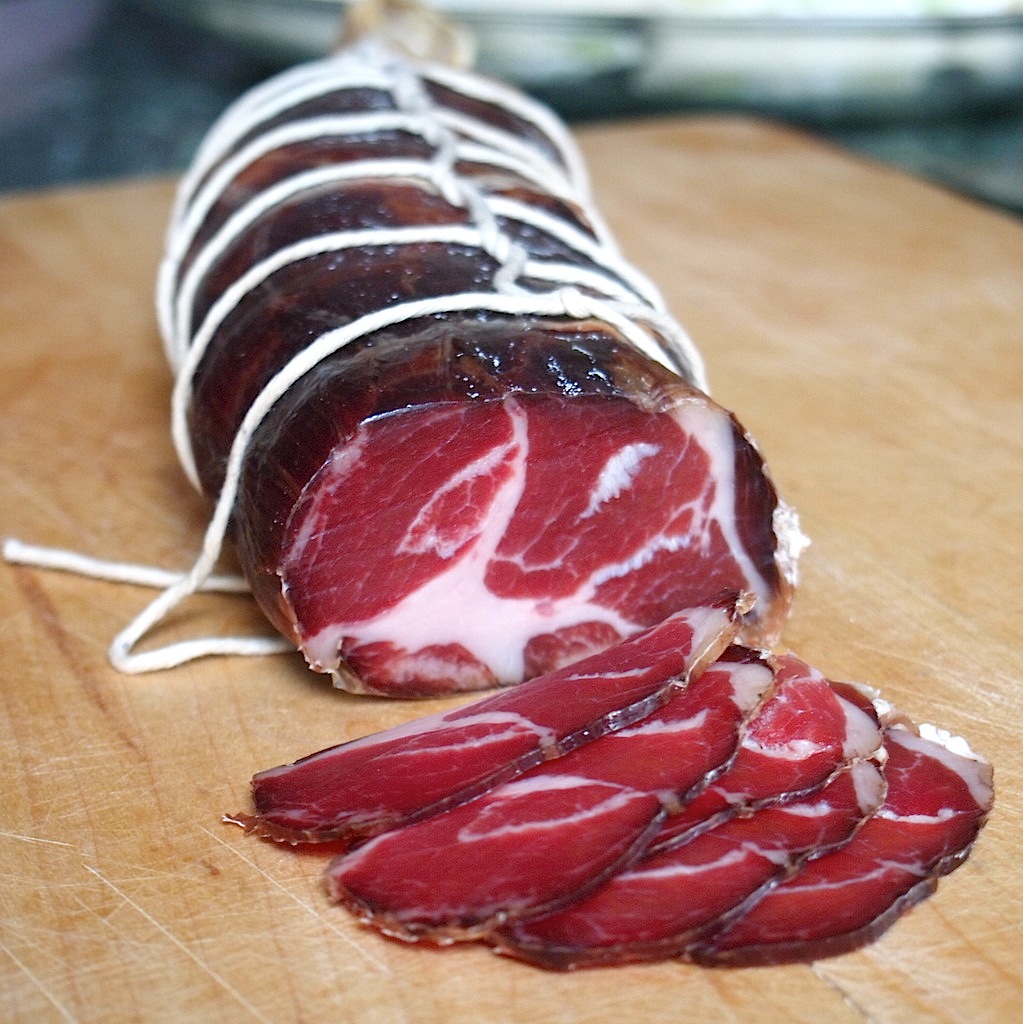 This work, unless otherwise expressly stated, is licensed under a Creative Commons Attribution-NonCommercial-ShareAlike 3.0 United States License.